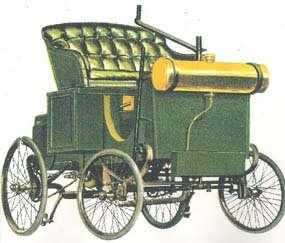 Bremer Car
The First British Car
One of the most unique stories in the history of the British car is that of the inventor Frederick Bremer (1872-1941). Bremer was a plumber by trade who had a fascination for cars. In 1894, Bremer built in his small workshop at the rear of a house in Connaught Road, Walthamstow, in East London, Britain's first four-wheeled car powered with an internal combustion engine. It is said that this was Bremer's second car, the first being gas-powered. However, there does not seem to have been any attempt to put his second car into mass production, as Bremer apparently built the vehicle by the way of a personal challenge.
Jap/Motorcycles
Tottenham: the Birthplace of the Motorcycle Industry?
Not many people would associate Tottenham, in North London, with motorcycles, let alone possibly being the birthplace of the motorcycle industry.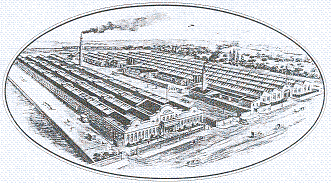 The story starts in 1895 when John Alfred Prestwich founded the J.A.P. Company. Prestwich was another of the Lea Valley's prolific inventors who designed and manufactured cameras, printers, projectors and machines for perforating, measuring and cutting film. He also became an expert at the art of making and showing films.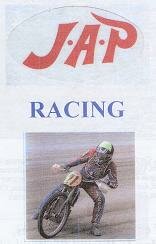 By 1903 the J.A.P. Company had already produced a 293 cc engine, which was incorporated by the Triumph Cycle Company of Birmingham into one of their machines. At that time the motor-cycle industry was going through an uncertain phase in the vehicle's popularity. However, the J.A.P. engine, which was made to exacting standards was reported to be so reliable that its introduction was said to have founded the motor-cycle industry in Britain.
Between 1903 and 1909 J.A.P. manufactured not only motor-cycle engines but complete machines and even experimented with early motor car construction. In 1909 Prestwich constructed the monoplane that is currently on display at the Science Museum in London.
A romance with the J.A.P. Company for thousands of motor-cycle speedway enthusiasts still lives on today, as the J.A.P. Company produced many of the speedway bikes, ridden by their heroes. The Company closed in 1963, succumbing to increasing pressure, brought about in the main by overseas competition.
Lotus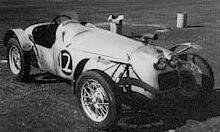 The Lotus Car Company
was started in Tottenham in 1953 by Colin Chapman. By 1958 his workshop at Tottenham had became inadequate for what was now fast becoming an international car business, so in 1959 the company moved to Cheshunt in Hertfordshire. Colin Chapman died in 1982; however, by then his association with the motor-racing industry and the development of many types of Lotus cars had become world famous. The company, now based at Hethel, Norfolk, is just one of a few surviving companies of the Lea Valley's great industrial past.
Buses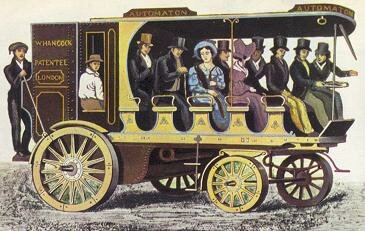 London's First Steam Bus
One of the earliest British engineers who had ideas of moving people en masse by road was Walter Hancock (1799-1852). Between 1824 and 1836, he constructed at his Stratford works in East London a number of steam road vehicles, one of these being a three-wheeled four-seater car. In 1827 Hancock also patented a steam boiler that would split rather than blow so that the passengers being carried on his steam vehicles would be able to travel in safety. In 1829 he built a small bus called the Infant. This vehicle was made famous by its many revenue-earning journeys from London to Brighton, which was a British first. He also was the first British steam bus operator to charge a fare for his services. In 1840, due to a lack of financial support, Hancock turned his back on the bus business, and had a brief flirtation with the construction of a railway locomotive for the Eastern Counties Railway, which alas came to nothing.
The Origins of London Transport
One hundred years ago, Arthur Salisbury-Jones had a plan that revolutionised the London bus industry. Without his vision, the London Transport that we all know today could have been so much different.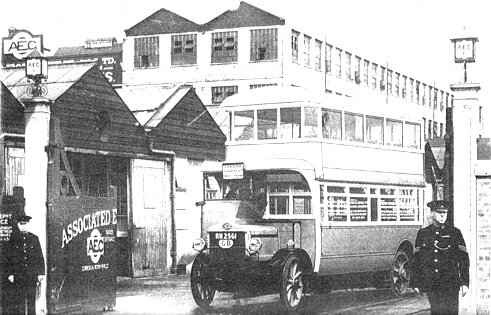 Bus leaving AEC factory
Our story begins in 1905 with his unlikely intervention. Salisbury-Jones, who was a member of the Stock Exchange, had an idea of starting a large-scale motorbus company to serve London's commuters, which if successful, he would expand to cover the whole of Britain. In 1905 he launched the London Motor Omnibus Company, which was so successful that other bus companies were quickly introduced to the metropolis. By the middle of 1907, Salisbury-Jones had over three hundred passenger-carrying vehicles on London's roads.
At the onset, Salisbury-Jones recognised that to achieve his aims and objectives, he would need to control closely the manufacture and design of his vehicles. This he did by forming the Motor Omnibus Company in 1905 and in the following year a small tin hut was rented out in Hookers Lane, Walthamstow, London. Initially, parts were purchased from a range of outside contractors to be assembled into vehicles. However, by 1907, a new 30,000 square foot factory was opened at Hookers Lane, which brought in-house much of the work provided previously by outside suppliers. By the following year the factory had doubled in size and the workforce had increased from six in 1906 to over five hundred and seventy.
The rapid expansion of the London transport system had caused vehicles to be purchased from a range of sources, many coming from overseas. Naturally the lack of standardisation caused a number of problems for the embryonic transport services, with vehicle safety and reliability featuring high on the list. In 1906 alone, it is recorded that London buses were involved in 2,448 accidents, many of them attributed to mechanical failure.
The rate of expansion had placed Salisbury-Jones and the other major bus operators in financial difficulties and it was clear that swift action would need to be taken or the whole operation would fail. In was therefore decided to restructure the companies through a merger with the London General Omnibus Company.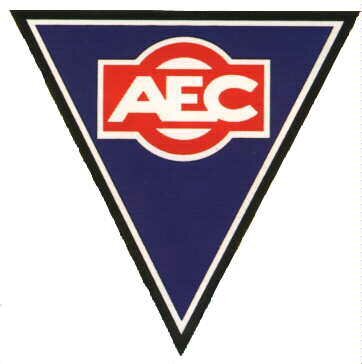 For the record, at that time the London Motor Omnibus Company was the largest petrol-bus operator in London, and with this and other mergers that also happened then, the London General Omnibus Company then became the largest bus operator in London overnight, which puts to an end the myth that they had always been the largest bus operator in London. This merger now provided the basis for vehicle standardisation, improvements in reliability, and design, which marked the creation and introduction of the now famous Walthamstow-built "B" Type bus in 1910. In the 1914-18 War, many "B" Types were commissioned by the Government to be used as troop-carriers in France. The formation of AEC, Walthamstow 1912 - 1927 Further structural changes took place in 1912 when the construction side of the London General Omnibus Company became the world famous Associated Equipment Company Limited (AEC). Many types of buses and lorries continued to be produced at Walthamstow until 1927 when, again due to a rapid growth in demand for its products, the company moved to larger premises at Southall, Middlesex.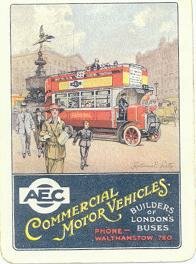 The romance of the Associated Equipment Company being the main builders of London Transport buses ended in 1979, under a cloud of controversy, when the Government decided to place all its orders for new buses with British Leyland, the company that it controlled.
Over its years of operations, the Associated Equipment Company also built trolleybuses, lorries, railway vehicles, and many different types of engines. Again it is worth noting that some of these achievements are also firsts in the history of transportation.
The legacy of the Associated Equipment Company still lives on today with some of the famous AEC Routemaster buses still being used in service in London, some fifty years after they were built.