The Lea Valley Experience Museum Project Vision and Mission Statement

The Lea Valley Corridor is the post-industrial birthplace of industrial invention and innovation over two centuries, with more technological achievements than anywhere else in the world.

The Pump House Steam & Transport Museum recognises this development and the achievements of the local area and in this field of endeavour in general.

Our mission is to enable people to share in the achievements of the area and to leam about the history of steam and transport to enrich their lives through maintaining their culture and learn about their heritage.
This heritage is to be shared, preserved and developed to provide ongoing benefit to those who can remember some of the achievements and for generations to come.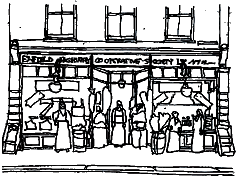 The Pump House Steam & Transport Museum Trust, Business Plan Strategic Aims

• To foster a sense of pride, place and identity in Walthamstow for all it's culturally diverse communities.

• To be a significant provider of cultural and lifelong learning facilities in North East London, and to be an example of best practice.

• To explore, explain and preserve the industrial Heritage of the Lea Valley and its people.

• To develop a wide-ranging Lea Valley heritage programme that encourages Individual participation at all levels.

• To provide equal access to our resources for all sections of our community and respond to their needs and interests.

• To evaluate our activities and consult with our community in order to maintain a sustainable and relevant service.

• To be a major contributor to economic and cultural development in Waltham Forest and the Lea Valley and to build and maintain partnerships for mutual Benefit.

Consultation

Advice has been taken on all aspects of our proposed development.

Consultants have been commissioned where required to deliver various plans that will be required for the project to move forward.

Consultation with the London Museums Agency regarding the museums accreditation and its concept has taken place. Both National and local museums have also been consulted about or proposals, along with the residents of the borough, groups, and other interested stakeholders.

The general response to this exercise has been very positive, which has given us the confidence to move the project forward.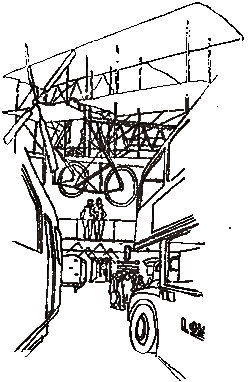 The Origins of Lea Valley Experience Museum Project

In the 1970s the concept of an industrial museum recognising Waltham Forests industrial transport achievements was conceived, and in 1994 the trust set about making the dream of many into a reality.
Since then we have been developing the concept of our project into something that we believe to be unique and certainly different than any other museum in the world today.




The Vision

The arts and our heritage are enormously important to us all, as they help us to understand our society and ourselves. Heritage provides us with a sense of our roots and the arts enable us to express our own experiences with others. These are fundamental to our development and confidence as individuals and as communities.

Enormous numbers of people already recognise this. A recent Mori poll found that 81% of those questioned were interested in visiting heritage or art attractions. It's a fact that more people attend heritage and art events than go to football matches. However, museums, have not always been places that seem welcoming to everyone. Much progress has been made in removing the outdated image of dusty, hushed, keepers of fading glories. The heritage museum of today is a lively place that is welcoming to all visitors. It should be a place of discovery and somewhere to gain a new experience. It should encourage us to think of the future as well as to celebrate the past.

The Lea Valley Experience Museum will be a new model of best practice in this field. It aims to raise our civic pride and a sense of both community and individual worth through reflecting and celebrating the shared history and experiences and achievements of all its future visitors.




A place of discovery and somewhere to gain new experiences

This will be reflected in every aspect of our work from the galleries, temporary exhibitions and participative events, through to the design of the new buildings. The new museum build will provide a significant much-needed local and the wider area heritage resource to tell the forgotten and important story of the Lea Valley's industrial past. Alongside these new ways of engaging visitors, it will also provide key facilities, including, educational classrooms, temporary exhibition space, community space, and training facilities. It will have the security and environmental conditions required to enable the museum to present exhibitions and loans from national institutions of artefacts relating to the Lea Valley's industrial transport story.

This will be accompanied by an integrated programme of events, education and outreach activities, ensuring that the widest possible audience is reached, and that they have the opportunity to gain new experiences.

The Lea Valley Experience museum project is unique opportunity to bring together for the first time collections that have never been seen by the public. This will also present another opportunity to explore new ways of enriching visitor experiences and understanding through our heritage. Since 1994 the project has been methodically researched so that its context will inspire the public at large to gain a wider interest in our local and national heritage.




The proposed new build that will be significant not just for Walthamstow, but on a national level

The museum site is owned by the London Borough of Waltham Forest who has kindly granted the trust a thirty-year lease for the use of the site as a museum.
Our new proposed enhancement of the current museum will make a unique contribution to the urban environmental growth of Walthamstow Town Centre. Its design and concept will provide a jewel in the crown for Waltham Forest that will be unrivalled in the United Kingdom. The development of the museum will not only be a significant milestone for Waltham Forest, but nationally as well, as it will clearly announce to the world that the Lea Valley's past has not been forgotten. It will become a fitting setting for its precious objects to be displayed, stories to be told, and a permanent monument to the Lea Valley's pioneer's achievements that then change the world forever.

However, the main kernel of the site and the main reason for the projects conception, is the preservation of the Grade II listed Victorian 1885 Sewerage Pumping Station and the rare Marshall C class steam engines within the building. This historic building will be integrated within the new build and will become part of the proposed walk through interpretative experience and setting. A planning application for the full development of the museum site will be submitted shortly.




The Museum's Friends and Volunteers and the Community Involvement

The museum has over seventy friend's members and about twenty volunteers. This input alone is seen to be one of the core principles behind, what we want to do, and how we want to do it. Community involvement is essential if we wish to realise our ambition of creating a facility that will be welcoming to all.




Education Education Education

Education is the main purpose of any museum. Our proposed museum interpretative concept with be developed around the current national curriculum key stages, and will enhance the boroughs already splendid record in the education of our local children. We also see our proposed museum project as a unique opportunity for everyone to enhance their education. The museum development will include new educational facilities for all.




Collections

Our collection has grown immensely with offers of new artefacts weekly. Contact has also been made with both local and national museums in relation to the loan of related Lea Valley artefacts in the future.