Welcome to The Walthamstow Pump House Museum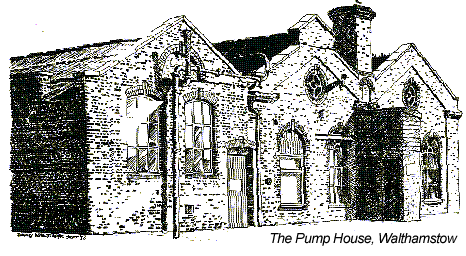 Museum Enhancement Gets The Green Light
The enhancement of the Pump House museum into museum of technology and industry has been given the green light by the London Borough of Waltham Forest.
The Trust will now draw up new plans to develop part of the land and existing buildings in South Access Road to create a unique regional Museum of Technology and Industry.
The project has the support of local MPs, the Mayor of London, Boris Johnson, Olympic boss, Seb Coe, National Museums and Societies etc.
The museum is currently run by volunteers and is a chartable Trust.
Website sponsored by

For more details please contact the Project Director Mr. Lindsay Collier MA on

The Events section has been updated with a number of exciting, special events happening in 2011.

For voluntary opportunities, check out Get Involved to find out more.